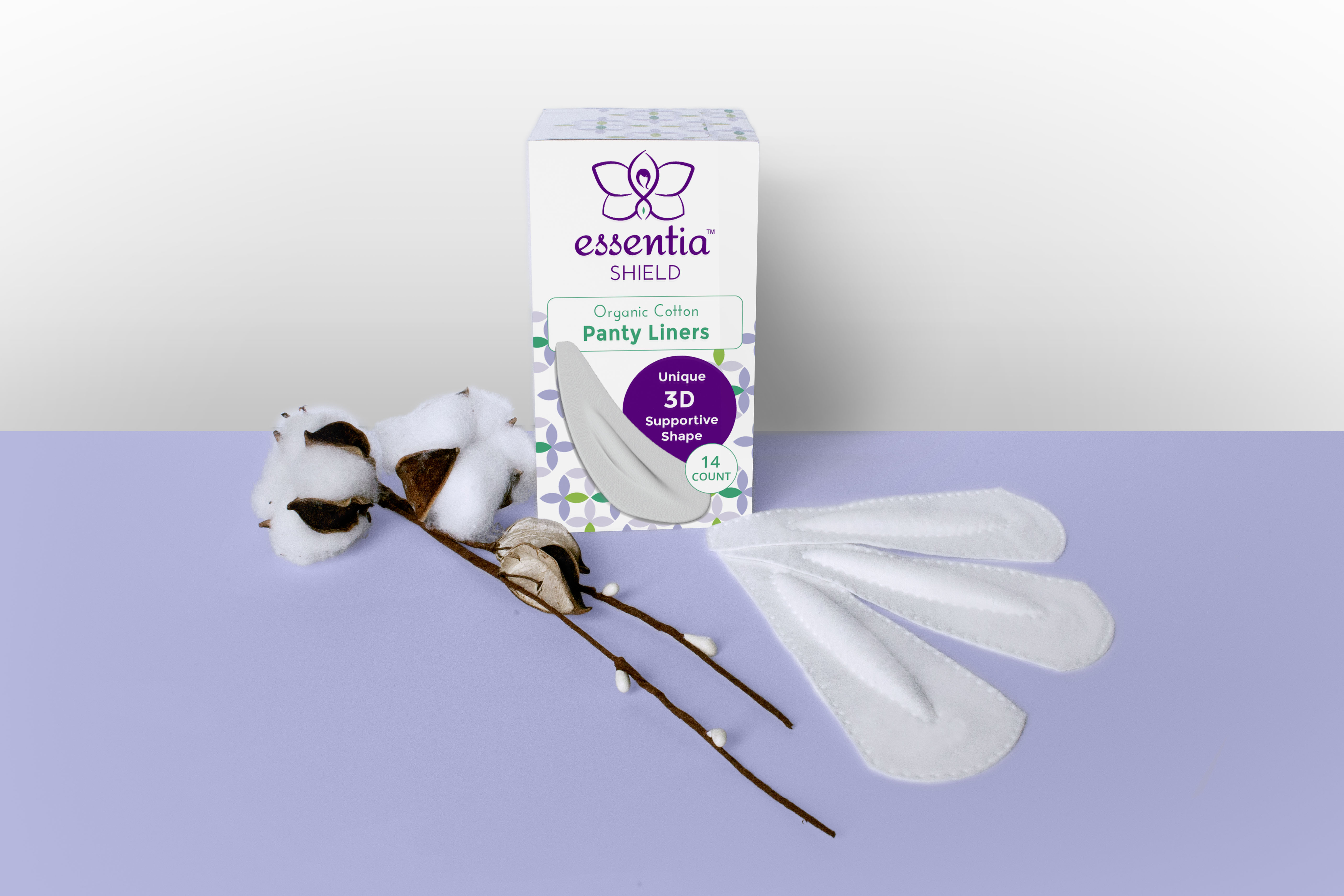 Innovation of the panty liner is here
Feminine hygiene products haven't really changed or improved in decades, so we've taken the next leap forward. 
Essentia™ Shield is a patented, disposable, organic cotton 3D panty liner made for daily use and designed to fit the natural contours of women's bodies.
Stay dry and comfortable
Our 3D panty liner has a unique shape that acts as an absorbent barrier to protect your most sensitive area, keeping your panties from bunching or riding up, eliminating unnecessary chafing, irritation, numbness and discomfort. 
Designed for convenience, our 3D panty liner supports your form, increases airflow and provides comfort, letting you focus on your busy and active life while looking and feeling confident.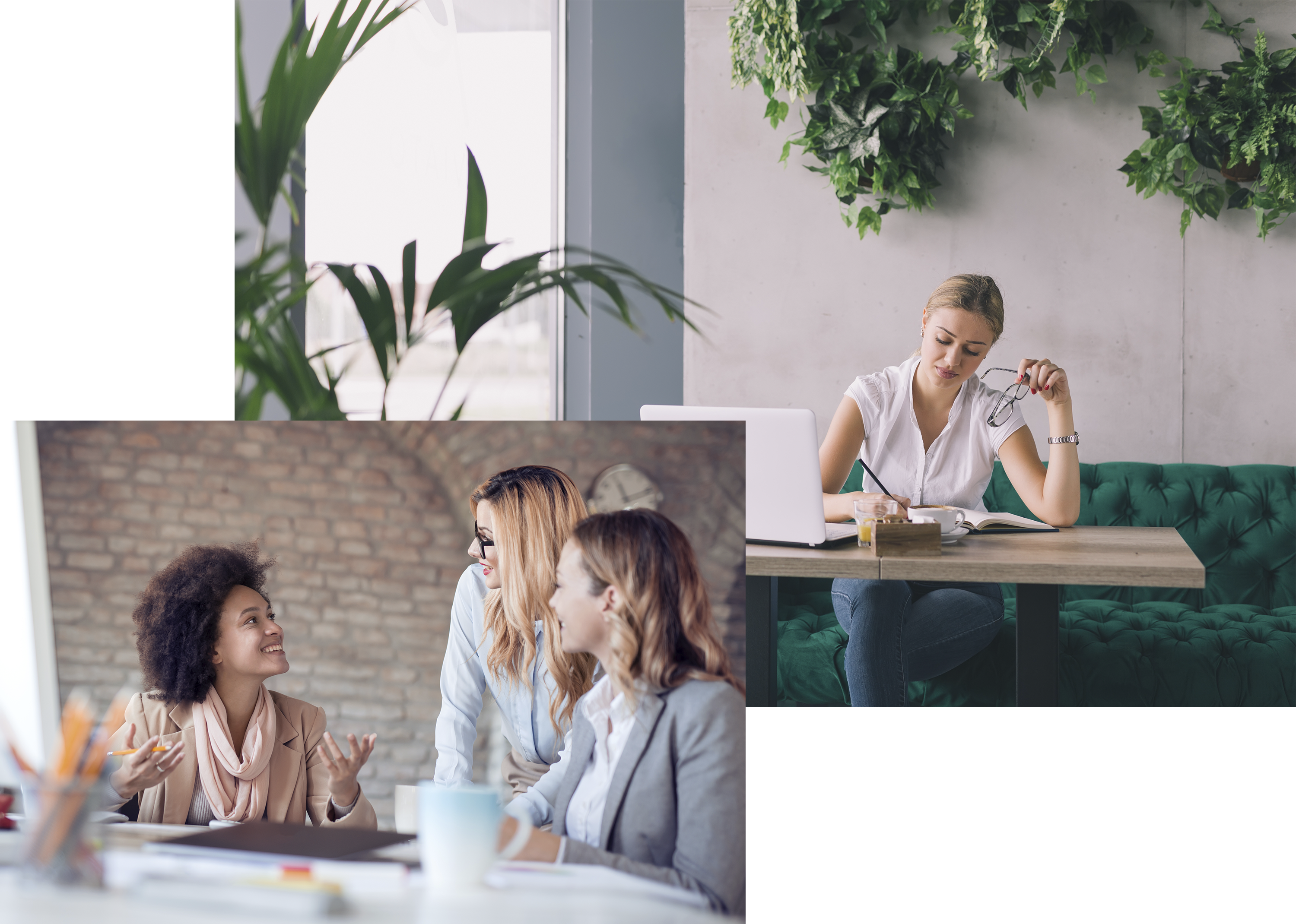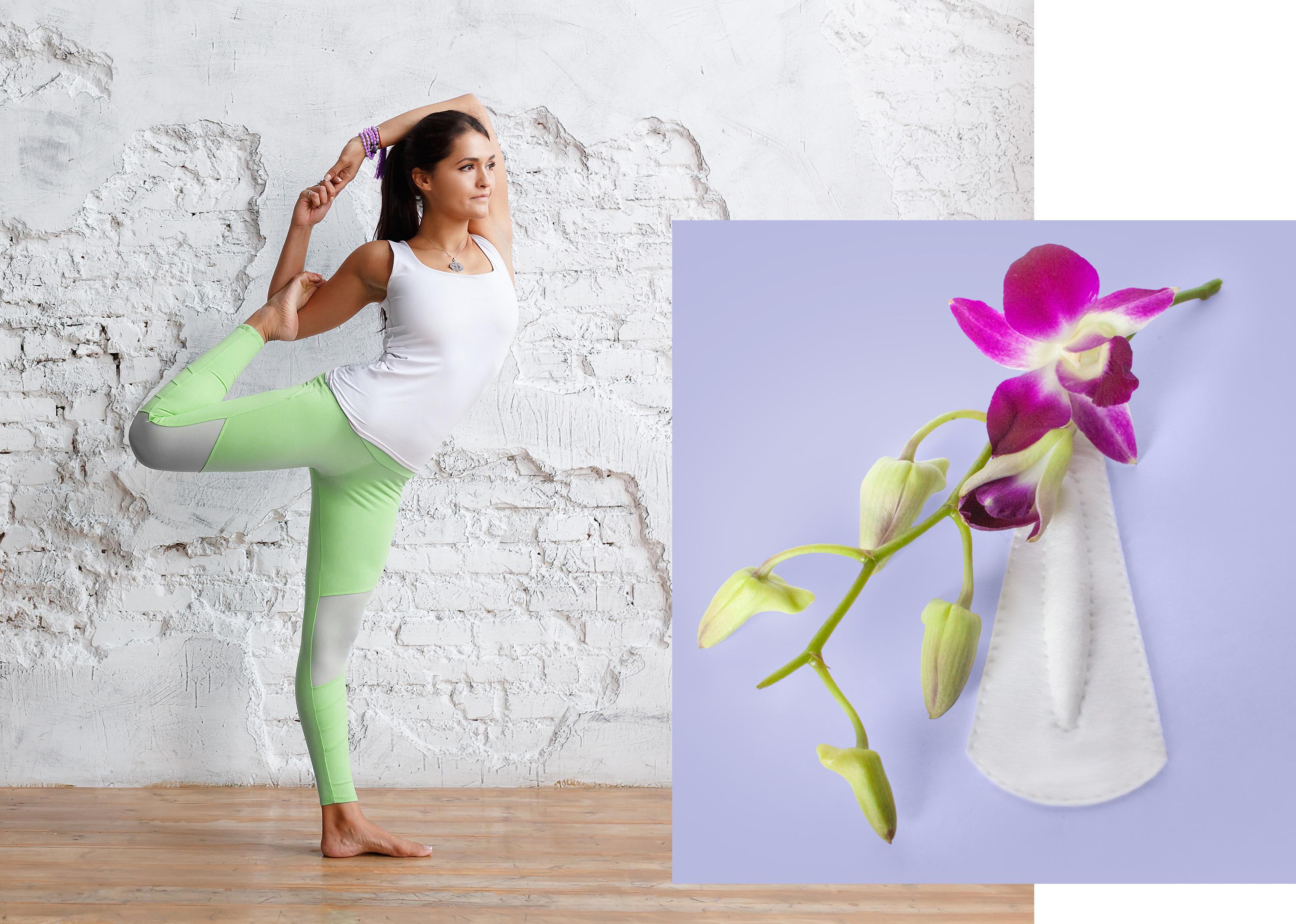 Change the way you experience protection
From athleisure and g-strings at the gym, to thongs and business pants at the office, our 3D panty liner fits securely with most styles of panties and retains its unique supportive shape, giving you the protection you need as you actively move throughout the day.
What about periods? No problem. 
Made from organic cotton and earth-friendly materials, our 3D panty liner can be used during spotting, light days, with tampons, or menstrual cups as a protective lining to avoid leakage or accidents.
Other panty liners just fall flat
After experiencing how our 3D panty liner fits the natural shape of your body, providing ultimate support and comfort, there's no going back to the lackluster performance of traditional flat panty liners.
Essentia™ Shield is reshaping the well-being of women everywhere.
Lacey, cheeky, thongs, or briefs, Essentia™ Shield supports your style and keeps you comfortable.