Essentia™ was formed with one purpose, to improve women's lives
The Essentia™ Shield concept was shaped out by our Founder and CEO, Elena Zaltsberg, while working in the world of High Couture. Crafting unique and form fitted fashions for her clients revealed a common problem: women's most sensitive areas often endure chaffing and discomfort from their choice of clothing and activities.
This was especially true with undergarments confined by athleisure wear or tight-fitting clothes straining to keep up with an active lifestyle. The options on the market compromised either comfort, looks, effectiveness, and in most cases, all of the above.
We designed the Essentia™ Shield 3D panty liner to eliminate those compromises. Women should always feel powerful, beautiful, and confident. The Essentia™ Shield's unique 3D shape allows for comfortable protection, keeping you dry and supported with any style of undies in any situation.
Essentia™ is committed to women's health and safety, that's why Essentia™ Shield is completely free of harmful chemicals, plastics or perfumes.  In fact, we have only one ingredient: Organic Cotton. We're here to take the worries and shame out of panties to give women a better choice, with no compromises.
Essentia™ is making waves within the industry, click here to check out our online exclusive, and here to see what Nonwovens Report International has to say about our innovative approach to women's health.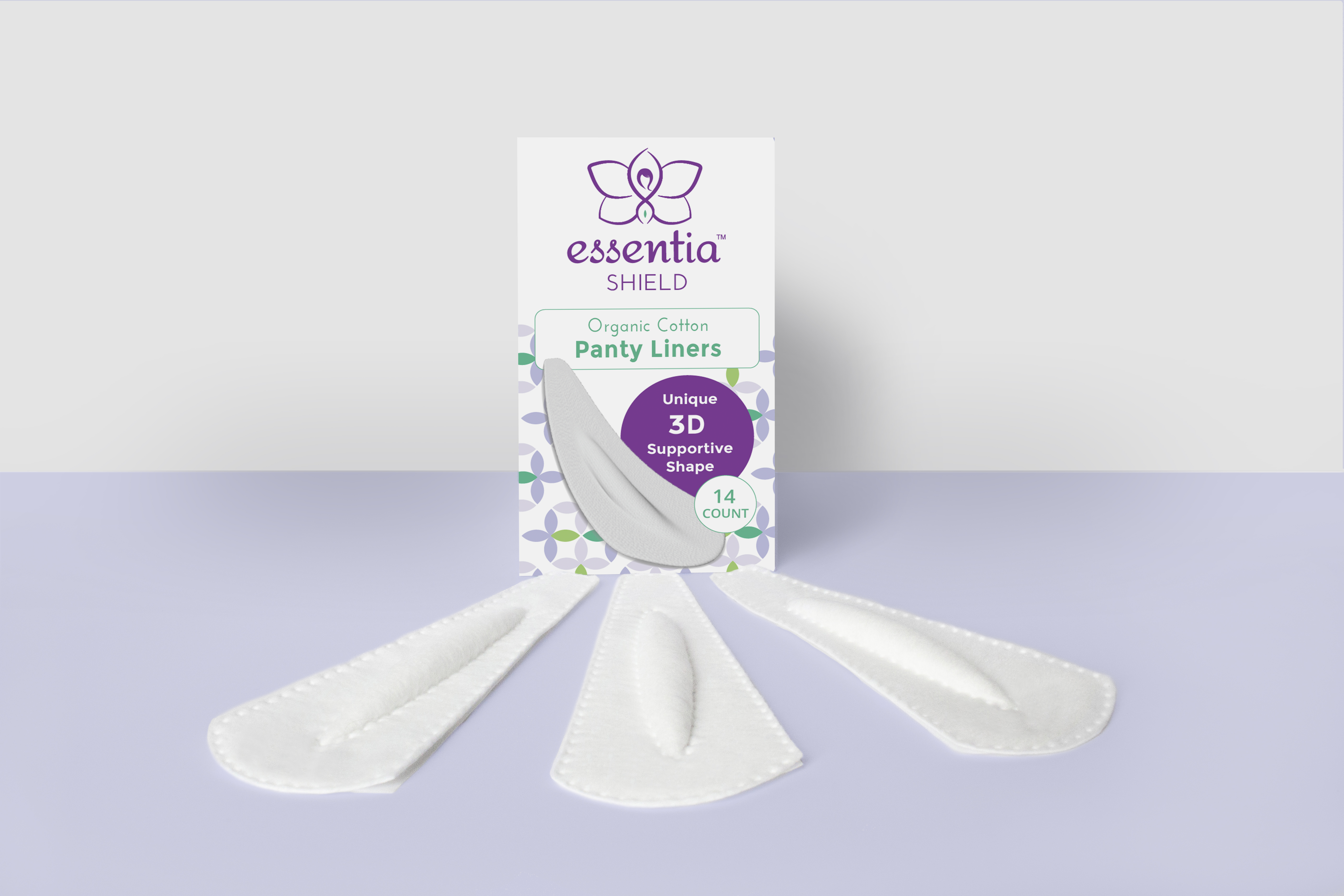 33561total visits,1visits today